Sailing in Italy
Charter a yacht in Italy, raise your sails and listen to the sounds of the warm Mediterranean Sea. Choose a yacht that meets your needs and you will be ready to cruise any of five sailing areas with their own unique attractions. Campania will amaze you as one of the cradles of Greco-Roman culture. Feast your eyes on beautiful scenery in picturesque Liguria, also known as the Italian Riviera. Visit the most exclusive Italian beach resort - the Emerald Coast on Sardinia. Have an adventure on Sicily, the home of Mount Etna, Europe's tallest and most active volcano. Enjoy the rustic charms of artsy and romantic Tuscany.
Experience a sea of opportunities and dive into dreamy Italian summer on sails.
Yacht Rental in Italy
Sail the endless Italian coast on your rental yacht and relax in a country of various natural beauties. Explore Naples and its largest historic city centre in Europe. Visit Portofino, the city of dolphins. Lounge in luxury villas on the Amalfi Coast. Try the Caprese salad in Capri and savour seafood specialties. Swap your yacht for a lovely gondola in Venice. Italy is home to the largest number of UNESCO World Heritage Sites - more than 50! It has something for everyone, so be the one that will find pleasure in sailing its coast.
Best time to sail
April - October
Closest airports
Rome, Catania, Palermo, Naples, Genova, Reggio Calabria
Tips
Ruins of Pompeii, Amalfi Coast, Cinque Terre, The Blue Grotto, Capri, Volcanic Aeolian Islands, Beaches of Calabria, Emerald Coast, Sardinia
Monohull Sailing Boats in Italy
Monohull yachts are designed to give you best performance during sailing. Enjoy the comfort of a classic single-hulled yacht, either a compact 35-footer, a spacious 50-footer or anything in between. Our yachts are equipped with a bow thruster to make sure you maneuver in a marina effortlessly. Italian coast has much to offer for beginners, as well as long-time sailors. Choose a bareboat yacht charter and isolate from the crowds on one of secluded coves while having a glass of fine Italian wine. Choose a skippered yacht charter for more leisure time enjoying countless leisure activities on both land and water. A skipper will handle greater sailing distances, the Scirocco, Libeccio and Maestrale winds, as well as recommend the best of local cuisine.
Monohull boat offer - Italy
Explore all monohull boats - Italy
Catamaran Sailing Boats in Italy
Catamarans or multihulls offer more space, stability and security, which is why catamaran sailing has increased in popularity, especially skippered. With their increased deck capacity, your holiday will feel much smoother. Our fleet of elegant Lagoon catamarans will take you to glamorous port towns and beautiful Italian islands. Lower the tender on the stern and get ready to explore numerous turquoise bays. More seasoned sailors can opt for a bareboat yacht charter and set their own pace while enjoying mild Mediterranean climate. A skippered yacht charter is ideal for less experienced sailors looking for more freedom and relaxation. This way, a skipper can handle occasional difficult sailing conditions and give you more information about weather, unspoilt locations and Italian food and beverages.
Catamaran boat offer - Italy
Explore all catamaran boats - Italy
Motor Yachts in Italy
Luxurious and spacious motor yachts will take you from one destination to another in no time. They are designed with speed in mind and equipped with all the amenities needed for completely relaxing and comfortable holidays. Soak up warm Italian sun on a flybridge or a stern platform while sipping on a cold refreshing drink. More experienced sailors can choose a bareboat yacht charter and go island-hopping in Tuscany, an archipelago made up of seven islands with crystal-clear waters and beautiful sandy shores. Others should opt for a skippered yacht charter to get a carefree vacation with an expert skipper who can give advice on the best sailing route. This way you can sail the magnificent Italian Riviera and wake up in another fabulous destination every day. Anchor your yacht in the Maddalena Archipelago where you can lounge on pink sand beaches and pristine nature.
Motor yachts offer - Italy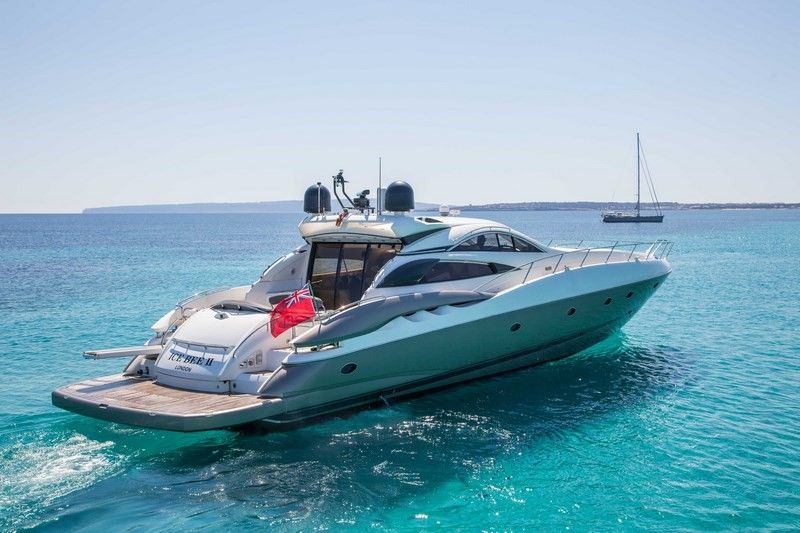 Explore all motor yachts - Italy
Gulet Charter in Italy
Charter a crewed gulet and experience the true Italian dolce vita. Gulet's rich history and old-fashioned design will make you feel like you are sailing not only through the Italian coast, but through time as well. Relax while a skipper and a deckhand handle the navigation and recommend the best sailing route. A cook and a hostess will take care of food service, thus giving you more free time to fully immerse in your sailing holidays. When sailing on a gulet, get ready for a journey through Italian fashion, wine, food and sport. Go shopping in exclusive boutiques, visit vineyards and have a glass of fine wine, try seafood delights such as clams, prawns and squid, and have an active holiday playing sports on both land and water. Have a lovely time with your friends and family lounging on sandy beaches of the Italian coast and swim in clean turquoise and emerald green sea.
Gulet boat offer - Italy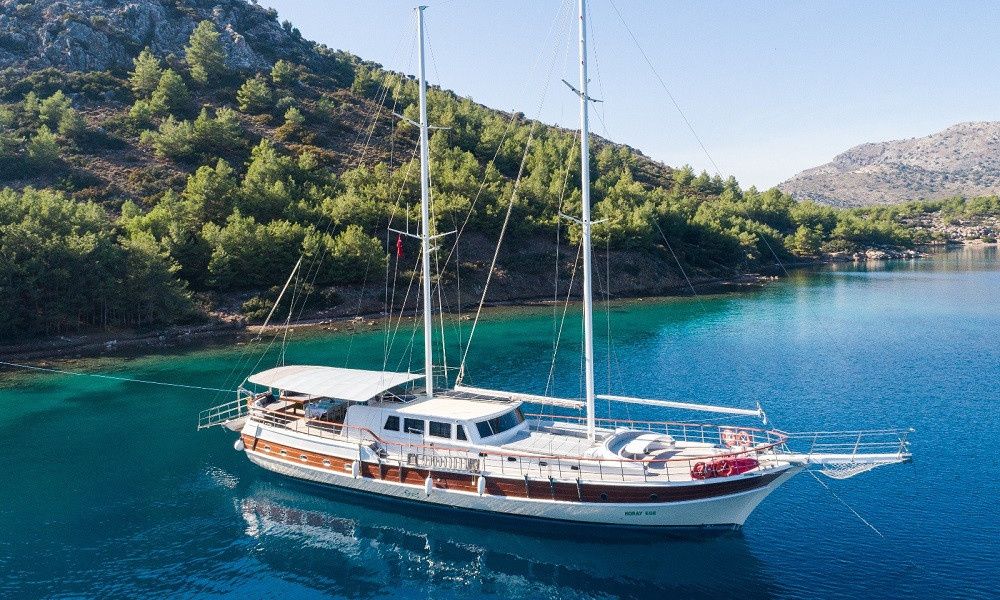 Explore all gulet boats - Italy
Types of Chartering Options in Italy
---
---