Sailing in Spain
By choosing to spend your sailing holiday in Spain, you are signing up for the finest way to explore this unique country. We will make sure that we turn your charter vacation into an unforgettable experience, and that you enjoy your sailing holiday in Spain to the fullest.
Experience a sea of opportunities and sail into a breathtaking Balearic sunset.
Yacht Rental in Spain
Passion, beauty, romance and richness of culture – this is what you get with a yacht charter in Spain. The moment you set foot on your yacht, this relaxed energy will pass on to you. Sail the stunning Balearic islands and learn to dance flamenco. Party in Ibiza and discover beautiful beaches and hidden coves in Mallorca. Experience the extraordinary landscape of the Canary Islands, from subtropical forests to lunar scenery and dunes. Do not forget famous architecture in Barcelona - an inspiration to artists Salvador Dalí and Pablo Picasso.
Best time to sail
April - October
Closest airports
Barcelona, Palma de Mallorca, Tenerife, Lanzarote, Valencia
Tips
Canary Islands, Mount Teide National Park, Tenerife, Costa Blanca, Costa del Sol, Party island of Ibiza, Palma de Mallorca
Monohull Sailing Boats in Spain
Every sailor will find its perfect match among our extensive offer of comfort and performance monohull sailing yachts. Warm climate and favorable winds provide excellent sailing conditions for bareboat charter along the coast if you wish to plan your own route and explore numerous hidden calas (coves) where you can also take shelter. Utilize the fair Mistral wind for smooth sailing or let the helm into the hands of a professional by chartering a skippered yacht . Your skipper will be out of great benefit when sailing long distance to the Balearic and Canary Islands where you can encounter occasional stronger winds.
Monohull boat offer - Spain
Explore all monohull boats - Spain
Catamaran Sailing Boats in Spain
Charter a catamaran in Spain for exploring numerous bays. Due to its greater maneuverability, a catamaran is capable of navigating between shallow coves. You can choose bareboat charter if you feel more adventurous and ready to conquer ocean conditions on your own, or skippered for getting around the calas more easily while using your free time for sunbathing on a net between two catamaran hulls. Catamarans are ideal for hopping between the Spanish islands, which are providing you vast diversity from natural paradises to crazy island parties. Spain boasts more than 300 marinas along the coastline, so you can anchor in a marina every night and take a stroll down the streets of Spain's coastal cities and perhaps spend a night or two on the shore.
Catamaran boat offer - Spain
Explore all catamaran boats - Spain
Motor Yachts in Spain
For a truly luxurious holiday experiencein Spain, choose a fully crewed yacht charter on one of motor yachts capable of providing great comfort. Whether you choose skippered or bareboat charter, motor yachts are capable of reaching great speeds, so you should have no problem sailing along Spain's extensive coastline in no time. You can hop to the Balearic islands, anchor yourself and enjoy a world-class party on Ibiza or Mallorca. Motor yachts' strong engine will take you all the way to the faraway Canary Islands and its sandy beaches. You should also have plenty of time to explore Spain's coastal cities and its gorgeous beaches.
Motor yachts offer - Spain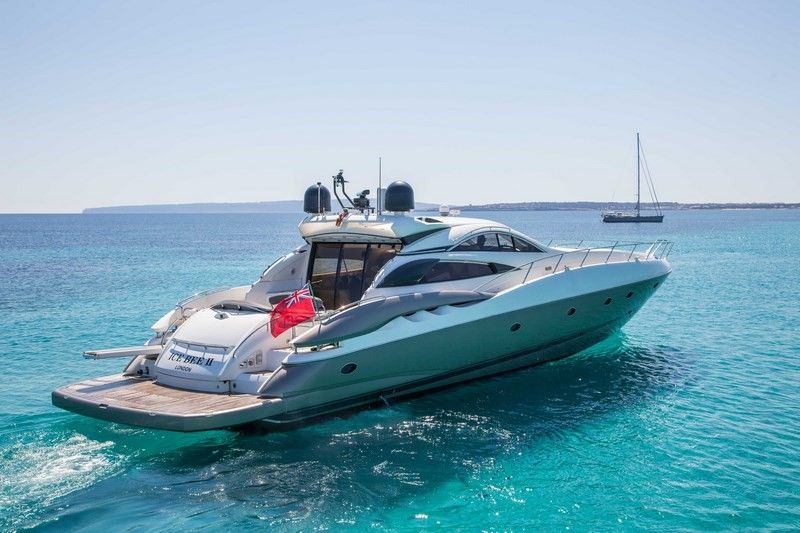 Explore all motor yachts - Spain
Gulet Charter in Spain
Gulets are reflecting special charm of old times calling you for an ultimate vacation. Booking a gulet will enrich your holiday with fully crewed charter, where captain will steer the yacht every day to a new destination, while the crew prepares fresh meals for you to enjoy. This will enable you have all the free time you could possibly want to explore the Canary and Balearic Islands, while still leaving enough time for swimming and sunbathing after island exploration. Bulky design, length and width are providing great stability to gulets, so even during the stormy weather sailing will be smooth and comfortable.
Gulet boat offer - Spain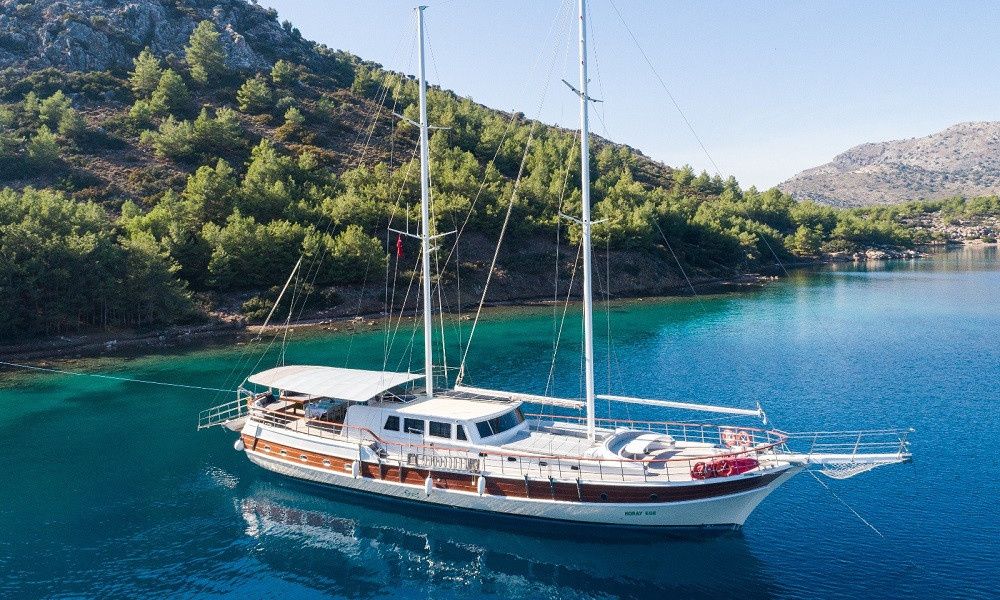 Explore all gulet boats - Spain
Types of Chartering Options in Spain
---
---